Xerox ConnectKey Technology
Convenience. Productivity. Security. Cost Control.
Smart multi-function printers built on ConnectKey Technology simply get the job done – so you can stay focused on your work and not the technology. With ConnectKey, you can do much more than just print, scan, fax and copy. You can turn your multi-function printer into the center of a complete productivity ecosystem, right out of the box.
Let Xerox Show You Color w/Confidence
Color can be complicated. In the world of Digital Printing consistent color is what you need for your varied customers and the vast variety of documents created. This is where confident color can be an asset to you and your customers.
What is Confident Color? — Confident color is a collection of technology, consulting expertise, business development tools, custom solutions, and partners to help you manage and produce the best color possible. Our full range of production color printers are supported by the tools and technology available with Confident Color.
Xerox IntegratedPLUS Automated Color
Quick, Accurate, Productive Automated Color Management
Introducing Xerox IntegratedPLUS Automated Color Management - a revolutionary solution that uses web-based Software as a Service (SaaS), running in the cloud to provide centralized automation of printer monitoring. The solution delivers simple printer or press process control, which is the foundation of color management and features a predefined workflow and customer-specific recovery procedures.

Xerox IntegratedPLUS Automated Color Management

Savin MP W8140/W7100
The new Savin MP W7100/W8140 offer high-speed and high productivity for high volume users. This new digital multi-function monochrome printer is the wide format solution to increase efficiency.
The Savin MP W7100SP/W8140SP has been specially created for the needs of CAD and PFP to increase the speed of high quality output and lower the cost. Its compact design combines the reliability, durability and ease of use that are so essential in today's workplace. All of which helps drives business and profits.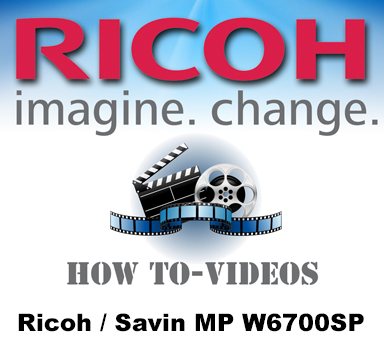 Ricoh / Savin MP W6700SP
The new Savin MP W6700SP wide format digital imaging system built to enable greater customization, improve user collaboration and empower workgroups with the quality and control they need to produce more jobs in-house.
The Savin MP W6700SP has been specially created for the needs of architects, engineers and contractors who do business in today's fast-paced environment, communication is everything. Those who can deliver the precision that jobs demand, and meet critical deadlines on time and on budget, have a significant edge.
Ricoh / Savin MP CW2201SP
Powered by an innovative Smart Operation Panel and intuitive user interface, the new Savin MP CW2201SP is a color, wide format system that provides a whole new way to get it done. It delivers the workstyle innovation needed for how, and where, business happens today — on the network, in the Cloud, on-the-go.
The Savin MP CW2201SP was built with the user in mind. Enhanced with ergonomic features and design
innovations, this system facilitates true operational convenience, improves productivity and boosts satisfaction.